Create and edit BESTSHOT scenes for Casio cameras
Here is a list of some of the things you can do with BestMan:
Create new BESTSHOT scenes with parameters not available in the camera
Modify the settings of the internal BESTSHOT scenes and save them as new user scene
Set ISO values up to 6400 without internal noise reduction
Use manual shutter and aperture modes with cameras that usually donīt support that
Overlay masks (e.g. a face outline) or grids in your display to take better aimed pictures
Smart import
Import BESTSHOT scenes from other models. All parameters are automatically converted for your specific model.
Other features
Change graphics of BESTSHOT scenes.
Copy pictures from your PC back into your camera to use as picture frame
Requirements
Supports > 50 cameras
Runs on all major Windows systems, including Windows 7, Windows 8 and 64 bit systems
Fully functional free version available. Register to get access to even more parameters
" Awesome program. I generally use the portrait bestshot but this camera has a "Makeup Mode" that is turned on in that best shot. This causes the camera to be way too slow before and after taking the shot. I would really like to create a custom bestshot for it without the makeup mode. "
With BestMan he can - Actual user testimonial
News
30th October 2013

Released version 2.9.13.
Added support for EX-ZR300, EX-ZR700, EX-ZR800. Supported on Windows 8.1.

17th May 2013

Released version 2.9.12.
Added support for Exilim EX-Z90, EX-ZR200 and EX-ZR1000. Fixed bug in update check.

16th August 2012

Released version 2.9.11.
Added support for Exilim EX-ZR20. Corrections for ZR-100. Fixed start bug with Pro-Series. Supports Windows 8.

14th August 2011

Released version 2.9.10.
Added support for Exilim EX-ZR10 and EX-ZR100. Added new parameters for EX-Z2000.
Free BESTSHOT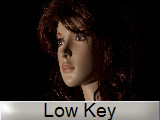 Scene: Low-Key
Created with BestMan